Interior décor can make a home – it can invoke all different feelings and moods.  What gives décor that extra little punch is during the holidays when your home transforms into a new landscape of wonder and imagination.  Celebrate all of the holidays both big and small by displaying your creativity throughout your home.  Don't know where to start?  Try some of these ideas to have a beautiful, budget-friendly celebration in your home all year round!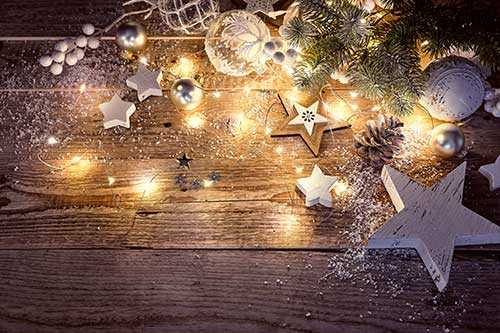 Shop the Sales
When it comes to decorations for the holidays, always shop and collect after the holiday has passed.  That's right, it does take some planning in advance (a whole year to be exact) but you'll save tons of money shopping the sales for holiday décor.  Store these finds away until next year and you'll be surprised when you see them.  They'll actually feel brand new to you and it will make you feel excited to decorate with them.  While some stores offer sales prior to the holiday, you'll always find the best deals afterwards since they want to clear the aisles for the next celebration.
Storage and Organization
Once you have your fun new finds, you need a place to store them.  Decorating for the holidays in your home does take some storage space for when you aren't using them, so make sure you designate an area that is for all of your décor and nothing else.  Get large enough bins to organize and neatly stack your decorations.  Clearly mark each holiday so there is no confusion or rustling around looking for that one decoration you know you put somewhere.  Investing in good storage will keep everything organized and ready to go and will alleviate the hassle of mess and clutter.
DIY Whenever You Can
When you find fun décor you love, always think if it's possible to make it yourself or find a DIY alternative that gives the same look and feel.  Pinterest is amazing for finding DIY ideas that are super budget-friendly and fun to make.  You'll have greater accomplishment when you see the fruits of your labor around your home and know that you created it.  Get the family involved too with your projects, it can be a fun family bonding time and gets more hands working to complete your visions.  Ask for ideas and suggestions from the family too – make your décor for the holidays excited everyone in the home.

Celebrate Big and Small Holidays
While Christmas and Halloween are the big décor holidays, you'll find there's a reason to celebrate every month of the year.  Everything from the summer months with 4th of July, to birthdays, Easter and Fall, there's no holiday too small to decorate for.  Look for little ways to make celebrating a year-round enjoyment and it will bring happiness to your home every day.
Decorating for the holidays big and small brings new excitement to your home and life that you never knew existed.  Try finding reasons to celebrate the everyday and you'll always have a reason to smile.