Decorating is expensive, no matter what budget plan. Sometimes, it feels inevitable to overspend, finding yourself spending hundreds or even thousands from impulse shopping. Especially if you're not keeping track of your spending, what can affect you is decorating last minute and rushing through your purchases. Oddly enough, stores have mastered the marketing of knowing you're a last-minute impulsive shopper. Sit down and go through these 4 tips to help ease your shopping urge and become mindful of your budget.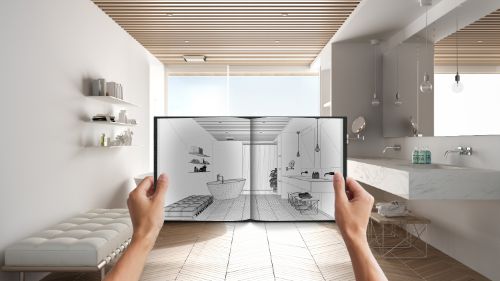 Shop Clearance
Yes, shopping in clearance can be a gamble, either a bad experience or a good experience. But it's always best to start here to promote a budgeting mindset. Looking through will make you accountable and mindful about your decorating journey- even if you don't find it in the clearance section. Since you're aware and disciplined, purchasing an item because it's pretty out of your budget is not an option.
Get Crafty
You can always Google quick, easy ways to refurbish items you already have. Schedule a day or two dedicated to research, shop for what you need, and begin crafting. It's budget-friendly, and again you're conscious about decorating instead of going out and spending thousands of dollars on things you'll possibly throw away in the long run.
Take Pictures
Take lots of pictures! It's common to purchase duplicates due to believing you don't have enough, especially when you're making rushed purchases. Images of what you already have with inspirations allow you to properly plan your spending and reframe from making duplicate purchases. Create a folder in your phone dedicated to images you've taken of past home decorations. Understand your intention and what you're trying to achieve. No one likes to go out of the way to return items, so this will save you time and money. Plus, this will prevent you from feeling guilty about cluttering your space.
Shop Yard Sales
Shopping at yards sale is a hit or a miss on an intimate scale, but it's worth trying. Shopping for furniture is a considerable risk, but looking for small decor items will make the trip worth it. Any small item with meaning can give the experience and the item character. If anything, make shopping at a yard sale the last option. But an option in the ranking because it is helpful for budgeting.
Now that you have some last-minute budget ideas. Enjoy shopping and decorating your new space!