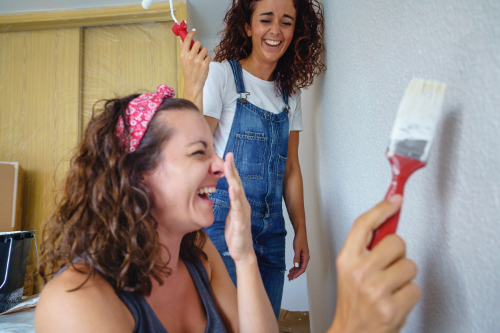 Decor can bring excitement and creativity, but it can also drain your pocket. While shopping for decor items, a great rule of thumb is to remain practical when choosing items. Consider how the decor item can be functional in your space and ask if you genuinely need the item. This strategy is more straightforward but not easy. Anyone can slip up and purchase something they regret later. Well, to help support your decor budget dreams. Here are some budget-friendly ideas that could help you save money while decorating.
Go to the 99-cent Store
You could be surprised at what you can find at the 99-cent Store. Depending on your area, take the time to sort through different locations. You can find glassware, kitchen towels, and maybe a lovely candle. You can even find tools and batteries perfect for your emergency kit. Don't hesitate to give the 99-cent Store a chance; you might find what you need for only a dollar.
Ask Family Members
Hand-me-downs might seem like they could be better, but when you're on a tight budget, it's something to consider. Ask your family members if they're giving away something you might like. Your family can also be great leads to yard sales near. Also, this could be an excellent opportunity to accept possible charitable gifts from family members. Asking family is convenient and budget-friendly, so don't hesitate to ask.
Assess Your Wants and Needs
Finding deals can send anyone into a frenzy. It's common to lose yourself in the budget and forget your decor goals, but that's okay. Look through what you have and determine how the items can serve your decor goals. Start going through things to ensure you have a manageable amount of everything, and decorate through the belongings you have acquired. Then you'll be able to reassess and look for additional inspiration. If it doesn't fit your initial vision, that's fine. You can always make changes later, but for now, stick to what you have and make it work.
Download Coupon Web Extensions
Shopping online is convenient yet tricky. There are always deals lurking on sites and easily missed at checkout. It's best to download a coupon extension on your browser to help you compare prices and make sure you get all the good deals while shopping online. The browser extensions work for you, saving you time and hundreds of dollars. Take advantage of extensions like Honey and Capital One Shopping. Your wallet will thank you. Apply some of these strategies the next time you begin to decorate your space, and always remember to stay budget-friendly.