If you're renting an apartment, making it your own may feel like an impossible task. Unfortunate wall colors and flooring choices are all too common. Luckily for you, there have been many product innovations within the last few years that allow renters to redecorate in temporary ways. Take a look at some of these amazing décor solutions.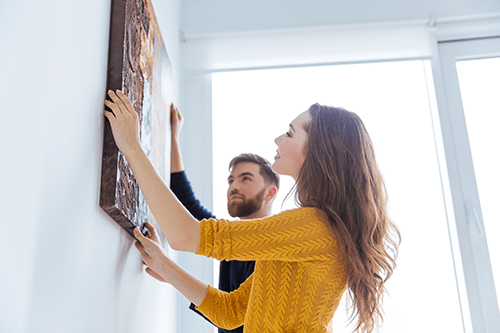 Tile Stickers
Say goodbye to that ugly tile floor and backsplash! You don't have to look at it anymore. There are some wonderful new products in the world of tile stickers that might surprise you. Tile stickers are incredibly durable products that will hold up in high traffic areas. They are also easy to clean! You can find them at multiple retailers; however, Quadrostyle.com is a business that will provide you with quality products. They have a plethora of options for backsplashes, flooring and stair risers as well.
Removable Wallpaper
Let's say you're a renter and you're perfectly happy with the color of the walls, but want to bring some personality and life into your space. Consider using a removable wallpaper. There are so many different options to choose from. This product is basically a giant sticker that you can easily move around until you get the perfect placement. It makes the application process much simpler. Check out places like Target, West Elm and Wayfair to find some adorable options.
Temporary Flooring
Did you know that you can buy temporary flooring? There are many companies that have created options such as peel and stick carpet, vinyl sheets, and interlocking plank systems. These planks are a wood looking floor option that you can easily lay down and take back up when you go. You can even lay them over carpet! Simply lay down a layer of plywood so you have a level, solid foundation. There have been so many recent advancements in the world of temporary flooring. The improvements made to products and adhesives alike have made for wonderful options for renters.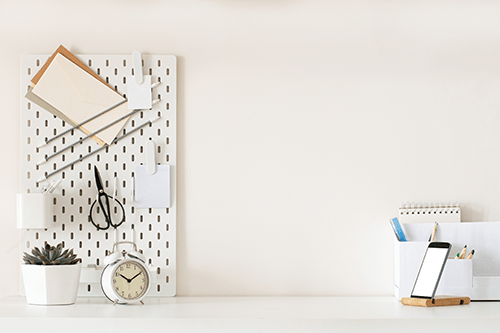 Tape Decor
If you're not familiar with Washi tape, stop reading this and google it. Are you back? Did you fall in love? Great! As you've likely discovered, there are so many adorable colors and patterns out there. If you get creative, using Washi tape as easily removable décor can be a fun challenge. Create evenly spaced out cross patterns, chevron, or any other kind of geometric design. Try using washi tape to design colorful picture frames on your walls. Make them big or small, cluster them together or just create a single frame. When you're done, tape artwork, pictures or love notes into the 'frame' for a custom, easily interchangeable décor feature. If you're having trouble picturing the possibilities, check out this following photo collection by clicking here.
Your home should be a reflection of your style and personality. Renting doesn't have to get in the way of that! Use temporary design features to express yourself, exercise your creativity and customize your space.