Updating your living room doesn't have to be expensive. There are quite a few things you can do that can make a huge impact with a small budget. If you're looking to change things up in your living room, here are a couple projects you can do to add value and style into your home.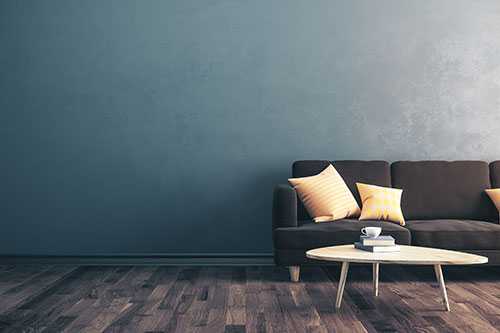 Paint
Painting your space is a fairly inexpensive way to make a drastic impact. Updating your color scheme can do wonders for your home. It can even up the resale value if you pick the right colors. Generally speaking, a light and bright color scheme is highly appealing to buyers. However, a bold paint choice done correctly can be just as enticing. If you need tips or advice on finding the perfect colors, or how to find shades that wont clash with your existing paint choices, you can find an excellent article written for Sherwin-Williams here.
Statement Wall
There are so many beautiful and exciting trends happening in the world of statement walls right now. Board and batten, bead board, and geometric designs are fun projects that are both beautiful and cost effective. The best part? These types of projects aren't even that complicated. They can be completed with just a few simple tools. Countless DIYers are attempting these projects on their own and even posting tutorials. Search the internet for easy to follow plans like this. Adding a statement wall is an extremely inexpensive way to add both value and character to your home.
Storage Solutions
Take stock of your current living room situation. Are there toys, magazines, blankets, and other miscellaneous items laying around? An underrated way to update your living space is by purchasing stylish storage solutions. There are many different options available depending on your style. From wicker or sea-grass baskets, to canvas cubes, storage can be found in every shape and size imaginable. Find some on trend accessories for your living room to give it a picked up and polished look.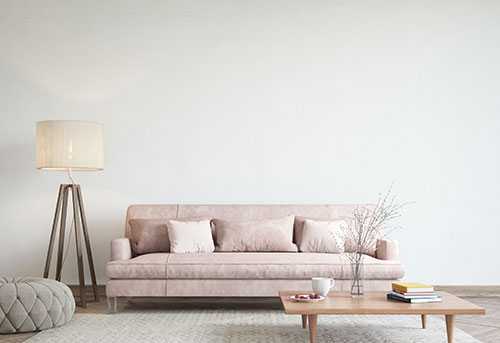 Changing Pillows/Throws
You might not think your couch accessories make a huge difference in the overall look of your living room, but they do. According to an article written by Lauren Flanagan for thespruce.com, "Adding pillows and throw blankets is a great way to add color and texture, and the impact they create can give your room a fresh new look – particularly if you change them with the seasons. Taking away heavy, dark pillows and throws that were cozy in the winter and replacing them with light and fresh versions in the summer can lift and freshen a room instantly." If buying new pillows costs a little more than you want to spend, look for pillow covers. They give you the same effect for a fraction of the cost.
Money should never stand in the way of updating a space. Get creative! Use these ideas to make your space more appealing and ultimately add value to your home.