Staging your home before listing is an inexpensive way to increase your property's appeal. Using items you already own and strategically arranging them can help your house sell faster and for more money. Before you take pictures and list your home, implement these strategies in order to make your place look as amazing as possible.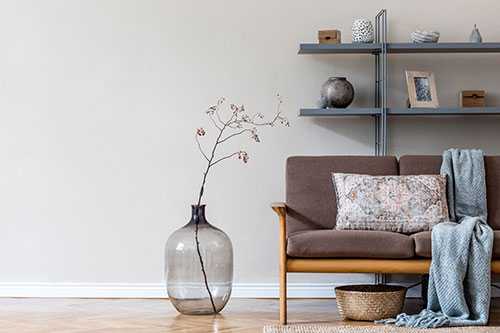 Declutter
In one article, trulia.com advises, "The most essential task when staging a house involves purging and cleaning—a clean, empty-as-possible house looks bigger. Remove knick-knacks and personal items from all surfaces." Take down all your family photos, and any other personal items. After you've removed all non essential furniture and wall décor, get these items out of your house. Additionally, make sure to give your home a deep clean!
Keep things Light and Bright
Good lighting in your home is so crucial. The above mentioned trulia.com article also mentions, "Buyers typically like to see bright rooms, so lighting is an essential part of staging a house. Open your blinds or pull your curtains back before a showing. Make sure your light fixtures look appealing. If your lampshades are dingy or your fixtures are dated, consider replacing them. Even dusting your bulbs and fixtures can help let more light through." A dust rag and some new light bulbs can make a world of difference!
Neutral
Leah Hennen, a writer for hgtv.com writes, "Painting a living room a fresh neutral color helps tone down any dated finishes in the space. Even if you were weaned on off-white walls, take a chance and test a quart of paint in a warm, neutral hue. These days, the definition of neutral extends way beyond beige, from warm tans and honeys to soft blue-greens. As for bold wall colors, they have a way of reducing offers, so go with neutrals in large spaces." The key to great staging is to allow your buyers to envision their possessions in the space. Neutral paint is one of the best ways to accomplish this.
Group Furniture
The way you position your furniture is a very important part of staging. An article written for trulia.com states, "Once you've settled on the furniture that will occupy the staged home, position couches, chairs, and tables away from your walls. This is a design technique called "floating" the furniture. Anchor the space with an area rug, even if the room has wall-to-wall carpet. This creates a cozy, intimate space, ideal for chatting with friends and family."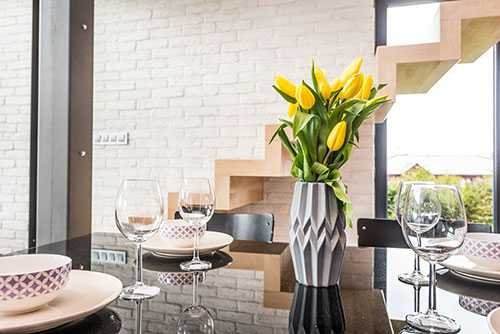 Add Plants
This minor detail is one that can have a huge impact. There is something buyer's find appealing about having fresh foliage in a space. Consider bringing some beautiful herbs, succulents, flowers or even branches from your yard into your home. These clippings are an inexpensive way to add color and life into your space.
Give these tips a try! Staging your home correctly is one of the best things you can do to help sell your property quickly.