Nothing can transform a space like decorating and design.  While we would all love to have an endless bank roll for our big ideas, it probably isn't possible.  This does not mean your ideas can't be done on a budget and still look fabulous!  Here are a few ideas to get your design ideas off and running!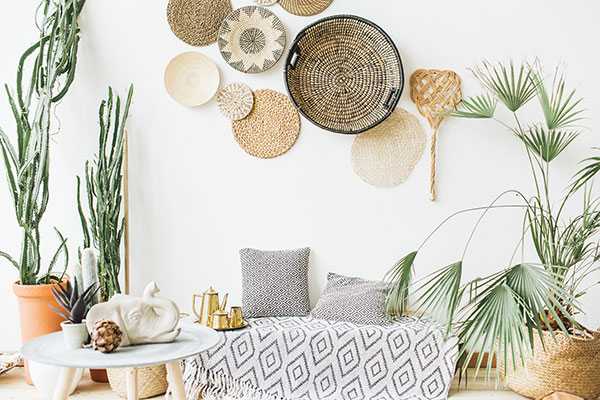 Shopping Online
Dream on your Pinterest board as much as you want!  It's a great place to get inspiration and have an idea of what you are looking to do.  Save all those designer ideas – there is usually a way to recreate the look without blowing major cash.  As surprising as it may seem, Amazon has great deals on decor from bed frames to curtains.  It might take some trial and error and possibly some returns, but you can definitely find something swoon worthy well within any budget.
Learn How to Paint
Check out a few YouTube videos or ask around to your friends that know what they are doing, and you can be a master painter in no time.  Once you get the right tools and learn a few techniques, you'll be off and running.  Save money by painting walls, furniture, anything you can think of and it will transform a space with a couple bucks.  Hiring a painter can be so expensive and unnecessary if you take some time to learn how to do it – save your money for other decor ideas.
One Man's Trash…
Go visit your local flea market, swap meet or keep an eye out for awesome estate sales and get digging for deals!  Think about how you can make those unique pieces fit in your space with little money spent.  This might require some patience and persistence, but nothing beats finding a great piece at the right price.
Shop What you Own
You might have some furniture that you are tired of, or your grandma's old dresser sitting in your guest room, but those are the right places to start when decorating on a dime.  Shop what you already own and find ways to re purpose those pieces.  A quick coat of a bold color paint or washi taping a bookshelf will work wonders and you'll barely spend anything.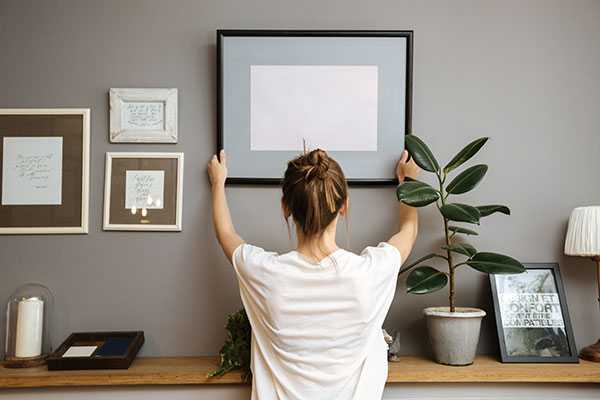 Art on the Walls
Another easy way to give your space a new look is artwork.  You don't have to spend a lot on art to display what you love and have others love it too.  Check out Etsy or other online art marketplaces and find prints and pictures on the cheap.  Don't have your new finds custom framed – look for frames with sizes that already work with what you have, it will save you a ton!  If you already have frames, think about how to re purpose them and it will save even more.
There's no reason to spend oodles of money for a designer look.  It's more fun and personal to take on those projects yourself.  You'll have a much closer connection to your space and save a ton of money in the process.