From start to finish, renovations are a lot of work. There are many different steps that have to be completed in order to enjoy a finished product. If you're taking on any kind of home project, check out the following apps. They will help you with each stage of the process.
Roomscan Pro
This app can help you create a floor plan for a room in roughly a minute. Orli Hakanoglu wrote an article for architizer.com that explains, "RoomScan uses the built-in hardware of the iPhone to record the positions, lengths and orientations of walls. Simply tap your phone to each adjacent wall and, seemingly by magic, the app automatically generates a floor plan once you've made your way around the room." There is also an upgraded version of this app that you can purchase. It allows users to input their own measurements as well as add doors and windows.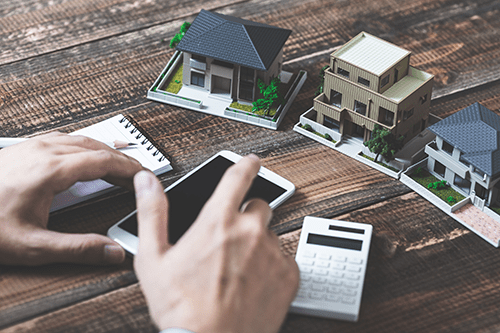 Home Improvement Calcs
Project calculations can be a tricky thing for even the most experienced renovator. If you're looking for something that can easily tell you how much concrete or paint you'll need for a project, this is the app for you. Reduce unnecessary spending and trips to the store by taking the guess work out of your projects.
Thumbtack
Thumbtack is a great app to consult when you need to hire a professional. Hundreds of thousands of businesses have registered with this service in order to connect with consumers. The app allows you to search for services you need done. It will give you a list of businesses in your area who can help you with your project. There's a handy chat feature in which you can contact professionals to discuss the details of your project. Finally, it allows you to check availability and even hire people directly from the app.
Color911
One of the most difficult parts of any design project is finding a color scheme that works well. When you use different colors throughout your home, you want to make sure they compliment each other. That's where the Color911 app comes in. Their website does an excellent job about describing their features. It says, "[You can] create your own colors, select colors from themes or photos, combine colors to create your own palettes, organize colors into folders, share or email to designers, friends or family, and so much more!" This app can definitely help you get your design ducks in a row.
Hutch
Hutch is another app that will help tremendously with design. It allows you to upload pictures of your furniture/space and virtually arrange them in the app. You no longer have to physically move your furniture around until you find the perfect place for it. Let Hutch do the heavy lifting for you!
Home renovation projects can quickly become expensive. Utilize all of the free resources you can throughout each step of the process. Downloading these apps will help you complete your project and keep costs down.