When taking on home renovations, it can be difficult to know where to begin. If you want to build equity in your home, focus on projects that will give you a high return on your investment. The following are a couple ideas for you to consider.
Big Impact Doors
You want your home to make an incredible first impression. Believe it or not, doors are an easy way to accomplish this. A new front door or a front door makeover is an inexpensive way to add a tremendous amount of curb appeal to your home. Bright pops of color are a current trend when it comes to front doors. Pick something exciting that compliments your exterior home colors to add some personality to your exterior. Another door you can upgrade that will yield a high return on investment is your garage door. It's not a project people commonly take on, so making an upgrade here will definitely help your house stand out.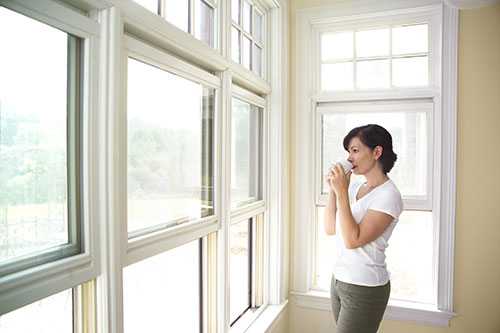 New Windows
Replacing the windows of your home has three huge benefits. It increases curb appeal, the efficiency of your home and also adds value. An article written by Than Merrill for fortunebuilders.com states, "Window replacement projects have withstood the test of time, and still account for one of the highest ROIs on a remodel. It has been estimated that mid-range vinyl window replacements can return as much as 77.5 percent of their initial cost at resale. Wooden window replacements, however, have a slightly higher ROI, at 78.8 percent."
Kitchen
You've probably heard the phrase 'kitchens and bathrooms sell homes'. This statement rings true in any market because it's the room buyers care the most about. The average kitchen reno costs around $20,000 but can yield a profit well above that number. This is the area of your home where you should put in extra effort to make sure it's perfect. If you are considering selling your home in the future, this is a project well worth the time and money.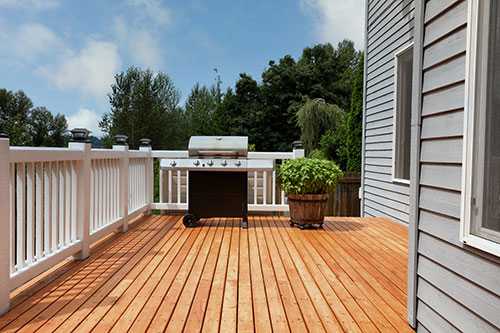 Backyard Deck
A backyard deck is another project that can yield a high return on investment. The above mentioned article also states, "The average cost to install a wooden deck is just over $10,000. While the price is relatively high, at least compared to a front door replacement, wooden decks have become synonymous with great returns on their investment. Some experts suggest that building a wooden deck can recoup as much as 80.5 percent of the initial cost upon selling the home. Depending on where you live, the ROI could be even more impressive." Indoor/outdoor living is something many buyers are looking for. Taking time to update your yard is a project you can enjoy now and cash in on later.
Whether you have plans to sell or not, updating and improving your home is a great way to spend your time and an even better place to invest your money.