We've all heard horror stories about home renovation projects gone wrong. Whether it's sloppy work or someone who takes your money and runs, there are quite a few ways these projects can quickly become stressful. Finding a contractor you trust is an essential part of completing any major home project. Here are a couple things you can do to make sure you hire the right person.

Gather Recommendations
The best recommendations you can get come from people you know and trust. Teresa Mears, a contributor for realestate.usnews.com states, "People in your neighborhood who have done similar projects are your best sources. If you know people in the building trades, ask them, too. Employees of local hardware stores may also be able to provide referrals." Tap into every resource you can. When you give yourself options, you're more likely to find a great contractor.
Ask to See References
Getting references from your contractor is one of the best things you can do for your project. Mears' article also states, "Talk to both clients and subcontractors, who can tell you if the contractor pays them on time. "See if you can talk to current customers," Christian says, because those clients have the most recent experience working with the contractor." Additionally, ask if the contractor sticks to deadlines and is easy to get in touch with. If it's important to you, make sure to ask about it.
Get Multiple Bids
It's always a good idea to get multiple bids on any project. More specifically, ask for an itemized list of all estimated costs. This will allow you to see exactly where your money will be going. The above mentioned article goes on to say, "Ask a lot of questions and get a written bid from each one. When you compare bids, make sure each one includes the same materials and the same tasks, so you're comparing apples and apples. Get three bids even if you have a contractor you like because you'll learn something from each interview. "Don't be afraid to negotiate," Hicks says. While you might do some haggling at the interview, be prepared to do most of the negotiation after you get the bid and before you sign the contract."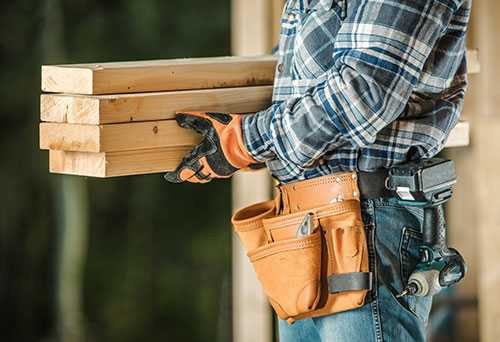 Find out which Projects they Sub Out
It's important to have skilled, experienced professionals working on your home projects. Ask your potential contractor which aspects of the job will be completed by their personal employees and which ones will be hired out to subcontractors. The last thing you want is to hire someone who is going to sub out your job to people who are inexperienced. You want to work with someone who is successful enough to have their own staff.
If you're going to spend the time and money to update your home, make sure it's done correctly. Hiring the right contractor is essential to making sure your project is streamlined and done to your satisfaction.