A canning jar may be the most multipurpose item in your house. They come in a variety of shapes and sizes, when in fact, the classic 16oz jar may be all you need! Canning jars are durable, functional, and aesthetically appealing.
The most common way to use a canning jar is to make jams and preserves. A canning jar really shines when serving its ultimate purpose, and it truly is a classic treat!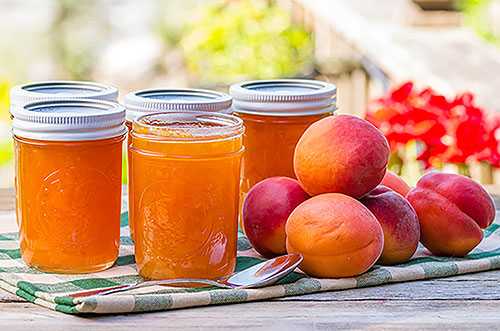 A flower vase is an item that each house should probably hold, but for some reason, they never seem to be the right size. If you have a canning jar on hand, then it can serve as the perfect container for your flowers. It also adds a bit of style compared to the typical glass vases. Once most of the flowers have dried out, I love putting the remaining flowers in a smaller glass jar for a cute decoration.
Canning jars are a great way to store and soak nuts. Nuts keep longer in the fridge, so the jars are a great way to store them without taking too much space. If you're interested in making your own nut milk, canning jars also work well for soaking your nuts in water beforehand. https://happygolively.com/2019/04/diy-guide-to-alternative-milk/
Do you love kimchi or other fermented food? One of the best things about canning jars is that they're airtight, which means they're great for storing extra pungent food items.
One of the reasons why people love canning jars is that they look adorable. In other words, a canning jar can be a great way to add charm to your house. From a light fixture to a utensil caddy, the possibilities for using this jar for home décor are endless. https://www.countryliving.com/diy-crafts/g1821/mason-jars/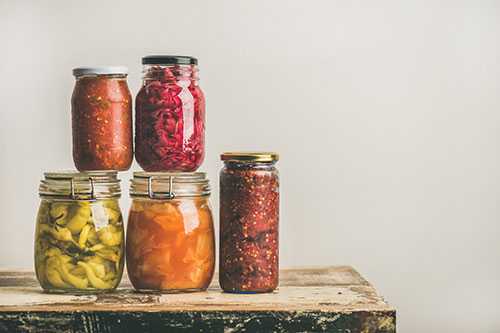 A craft that is worth trying is making your own candle. It's incredibly easy, and the best part is you're able to truly customize the candle to your preferred scent! https://somethingturquoise.com/2011/11/04/diy-poured-mason-jar-candle/
Tupperware is great, but sometimes jars are an even better way to transport your breakfast or lunch. Overnight oats are wonderful in canning jars: https://chocolatecoveredkatie.com/2019/03/07/how-to-make-overnight-oats-recipes/. Salads pack very well too. It's fun to see the layers of different fruits and veggies in the salads! https://hurrythefoodup.com/how-to-pack-a-salad-in-a-jar/
If you're hosting a party, canning jars are also great for a casual outdoor gathering. Guests will be more comfortable holding the jars than expensive glassware. It can also give a creative presentation spin to cocktails.
During the holidays, it can be difficult to wrap and pack every gift. Canning jars are an awesome 2-for-1 gift. It serves as practical packaging of food gifts, and an inexpensive way to gift cookies, soup, or hot cocoa mix in a jar. https://www.tasteofhome.com/collection/recipes-for-gifts-in-a-jar/
While the list above details many uses for canning jars, kids may find the most creative ways to use them. Canning jars can be great for crafts as well! Check out this website for some ideas: https://inhabitat.com/inhabitots/16-kid-friendly-recycled-mason-jar-crafts-and-projects/.