I could easily spend hundreds of dollars at a store like Hobby Lobby or Home Goods. I love their wall décor, the decorative pillows, the beautiful headboards, but that just does not fit into my budget. So turning to the internet for cheaper ideas to spice up my home it is. Pinterest is so helpful in this area. Here are a few common tips on how to make your home look like it has been decorated sparing no expense when you have spent hardly any money at all.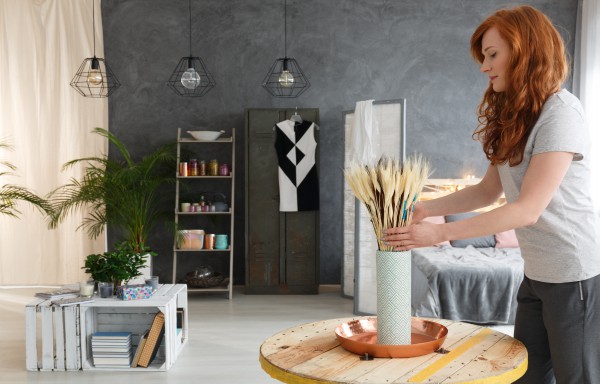 Shop Your Home
What can you recycle from one room and use in another? You could take old table cloths and make new curtains. Bath rugs can be made from old towels and yarn. Decorative pillows can be made from scrap fabric or old clothes like sweaters or denim. Scrap wood can make frames or storage bins, fancy or farm style. Without even creating something, you can just rearrange the decorations you already have. If you want to redo your home maybe just taking some bedroom curtains and transferring them to the living room will spice things up a bit. Doesn't hurt to try.
Use the Outdoors
It is easy to spend money on pinecones or decorative wood pieces. Why do that when you can go outside and gather stuff yourself? Pinecones are a great holiday decoration. Fill a vase of them or decorate a wreath. Pinterest shows some great ideas for what to do with sticks and other pieces of wood found outside. This website shows how to make a sailboat to hang on the wall from a large stick. Natural elements are great pieces to use for centerpieces.
Shop at the Dollar Store
The Dollar Store has some really awesome pieces to use for decorating. They have vases, candles, frames, fake flowers, decorative rocks, mirrors, bins and more. These things can be painted or bought in bright colors to add splashes of color to a room. Used creatively these pieces can make storage look nice and neat rather than messy and cluttered.
Go Through Your Trash
Empty cans and jars can be painted and used for storage or vases. Cardboard boxes can be lined with paper or painted and also used to make storage look a little better. Leftover wrapping paper or tissue paper can line boxes to spice them up. One Pinterest site shows how to use paper to frame a dollar store mirror for wall art.
Add a Little Paint
After doing a craft there always seems to be some left over paint. Take that left over paint and paint a piece of furniture. Adding a little color can really brighten a room. It can change the look of a room to be entirely different as well.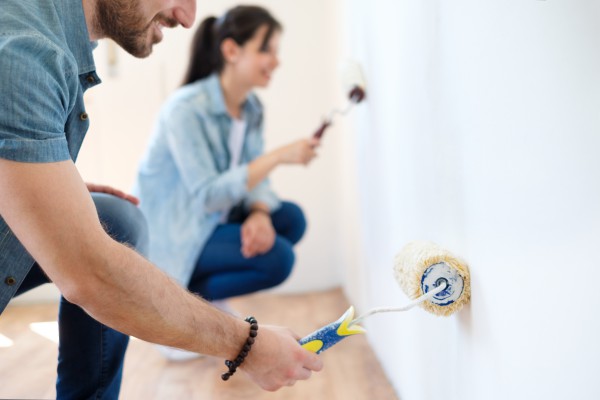 Decorating can be expensive, but it doesn't have to be. All it takes is a little creativity and internet searches. Here is another Pinterest find, 12 Zero Dollar Home Decorating Hacks