Creating your own home items can be incredibly fulfilling. In the age of social media rabbit holes and binging on Netflix, our minds need hands on activities so that we can fully immerse ourselves in the act of learning new skills. Building and creating can be meditating, skill enhancing, and when you do it with friends or family, it can be incredibly bonding!
Bird Feeder Wreath
Your first response to this image is probably 'Bundt cake!'. And you are right! This bird feeder uses a Bundt pan to create the shape. Sit back and bird watch as this wreath attracts beautiful birds. Here's how to make this bird feeder.
Soap Jar Dispenser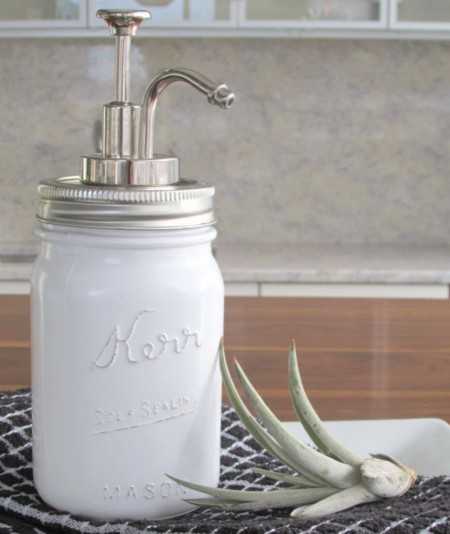 This simple creation can add a modern look to your bathroom decor. With any glass mason jar, a spray paint bottle, and a soap pump, you can have yourself a new soap pump. See how to create this here.
Rope Woven Storage Box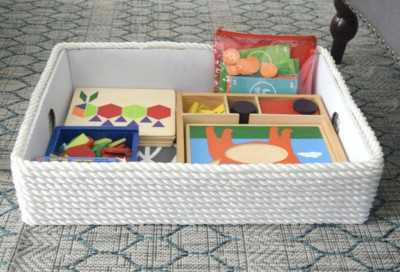 This project requires a cardboard box, hot glue, and rope! If you're doing this with your young one, make sure you're handling the hot glue gun. You can see how to make these simple boxes here.
All Purpose Colorful Containers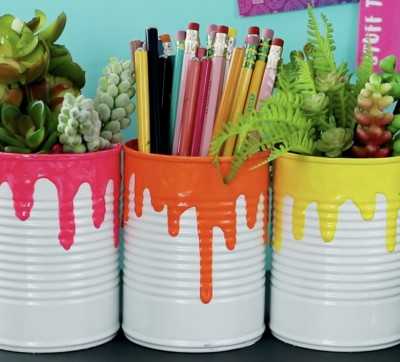 Look how colorful and vibrant these containers are! They are perfect for holding colored pencils, and art brushes too. With a can of soup, your paint colors of choice, and a brush, you can whip these cute cans up pretty quickly. See how it's done here.
Pineapple Candles
Summer is right around the corner. What better way to welcome warmer days than with these fun pineapple candles? These are surprisingly easy to make and are fun little gifts you can give friends and family. The directions can be found here.
Ladder Shelf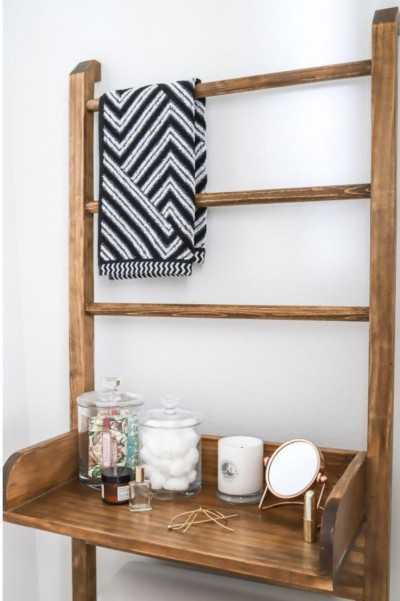 This rustic ladder shelf would look great in any room or bathroom. The racks combined with the shelf gives this piece multiple uses. This project is perfect for couples who are looking for a weekend project to do together. HGTV has detailed directions here.
Fluffy Ottoman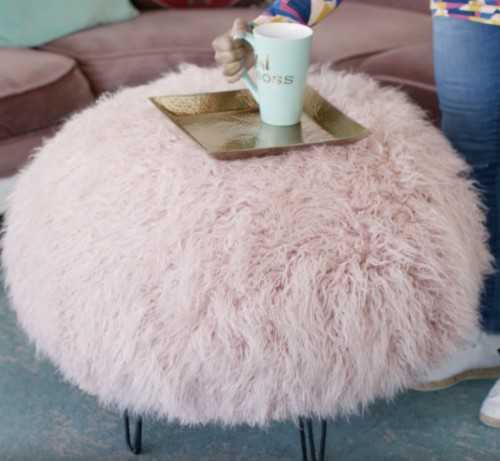 This Ottoman looks like something from Bed Bath & Beyond! Using a spare tire, circular wooden slabs, and other tools, you will get a good workout and end up with a splendid multi-purpose furniture for your living room. See how it's done over at HGTV's Youtube Channel.
Book Themed Lamp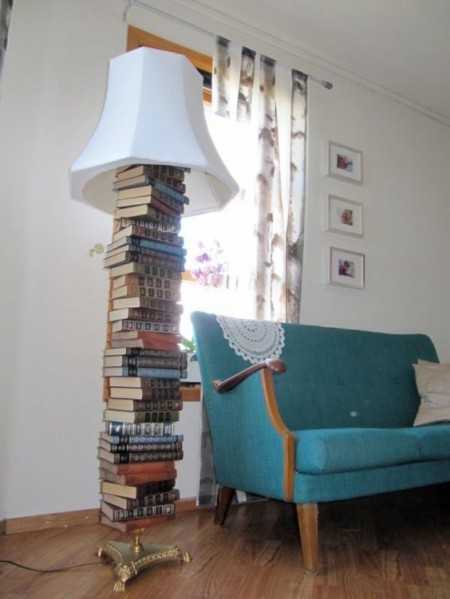 This lamp is perfect for book lovers in love with the rustic look. You can grab old books or even buy cheap ones at the thrift store. Sometimes, libraries will sell their outdated books as well. This lamp has plenty of personality and allows you to show off your favorite books! See how it's done here. You'll need to translate the page to English.
You've seen everything from simple DIY's to ones that require a bit more time and attention. What you'll get out of both is the joy in creating something with your own hands, and the ability to recycle old items around the house. Your family and friends will be asking where they can get one of these!