DIY projects are wonderful for your home. Not only do you get to feel proud when you see the finished product, you get to recycle old things and save money at the same time. The DIY projects below are great because the materials can be gathered from your backyard! From coasters made from tree trunks, to bookmarks made from pressed leaves and flowers, here are wonderful DIY projects to do with your family.
Tree Trunk Coasters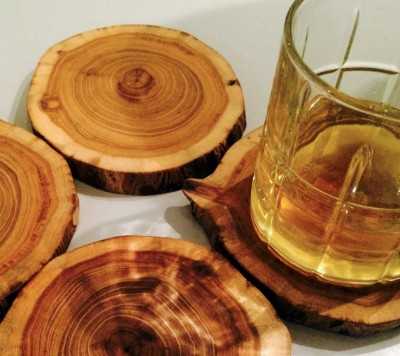 Having wood in the home adds a natural look to the decor. Wood brings us closer to the feeling of being in nature. What's great is that wood can be also used in fun little DIY projects. If you have to cut a tree down or have a neighbor that does, save the trunk! You can cut the trunk into slabs and turn those slabs into coasters. Here's how to do just that.
Citrus Garden Wreath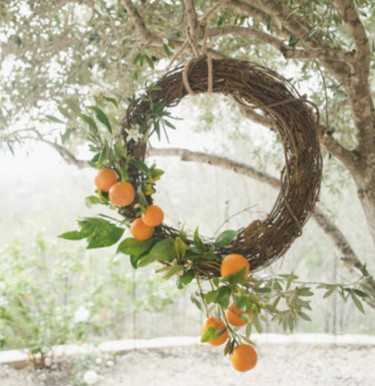 This wreath is perfect to make now that summer is right around the corner. The orange creates a wonderful scent and its colors are vibrant against the green vines. You can get creative and switch out the oranges for something else that speaks to you, such as roses or walnuts! Here's how to make the citrus garden wreath.
Pressed Leaves and Flowers Bookmark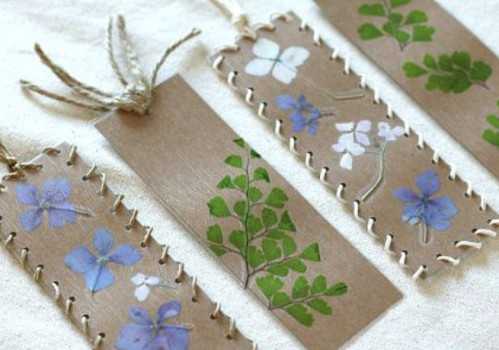 This project is fun to make with your little ones. Go with your kiddos on an outdoor adventure hunt for various leaves and flowers. You'll use the pressed flowers and leaves for a nature inspired bookmark. These bookmarks are wonderful gifts to family and friends who love to read! Here's how you get started.
Indoor Cherry Blossom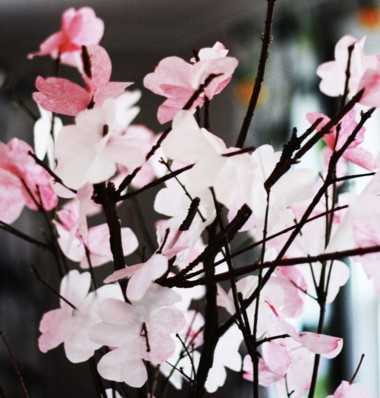 These beautiful flowers are delightful to gaze at. In Japan they symbolize the fleeting of life; the cherry blossom's lifespan lasts for about two weeks before the blossoms fall off. A DIY Cherry Blossom tree is a great addition to the home for what it stands for and the delight it brings to the room. The best part is the blossoms lasts much longer than two weeks! Here's how to make your own blossom tree.
Painted Driftwood Hanger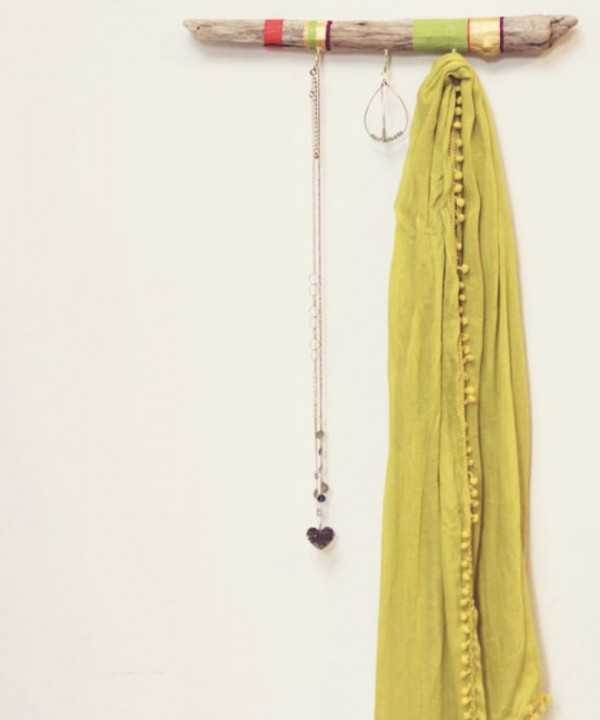 You've probably seen these hangers, made from wood, in stores like Urban Outfitters. But, did you know that they're easy to make as well? With some driftwood, a few other materials, and a creative mind, you can make this in a jiffy. Bring the rustic look into your home with this hanger. Here's how to make this yourself!
Eleonora Duse once said, "If the sight of the blue skies fills you with joy, if a blade of grass springing up in the fields has power to move you, if the simple things of nature have a message that you understand, rejoice, for your soul is alive." Nature is one of the most beautiful materials in the world. From their patterns to their texture, natural objects can be used to bring nature into our homes. Combine nature with crafting and you have a recipe for deep connection with yourself and mother nature.