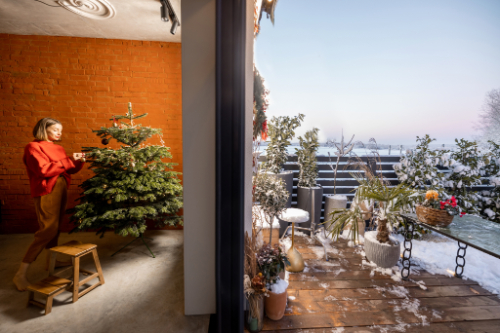 Whether you have an amazing green thumb or not, it's important to prep your garden now in order to see success in the spring. Here are a few tips on how to do just that!
Remove Weeds
First things first, take a look at your garden and identify where the weeds are. There may be plants that weren't able to meet their full potential because of invasive weeds. Take your time, go slow and try your best to dig all the way down and remove all the roots for these garden pests.
Clear Out Diseased Plants
Once the weeds are gone, you can assess your plants. Are there any that are dead? Are there any that simply didn't thrive this last growing season? While it's okay to leave some dead plants in your garden to break down and add nutrients to your soil, some must be removed because they are diseased. Dead plants can still harbor pests, disease and fungi that can transfer into your soil and infect other plants. It's important to clear these guys out!
Soil Prep
Soil prep is something you can absolutely start in the winter. An article written for eartheasy.com states, "Despite the fact that most people reserve this activity for spring, fall is a great time to add soil amendments like manure and compost, or organic fertilizers such as bone meal, kelp and rock phosphate. In most climates, adding nutrients at this time of year means they have time to start breaking down, enriching your soil, and becoming biologically active. Amending soil now also means you'll have already done some of the work when the busy season hits.
Once you've sprinkled on your amendments, you can mulch your soil or sow a cover crop (see below) to prevent winter rains from washing the amendments below the active root zone; this applies especially to raised beds since they drain more readily than in-ground beds. Remove the mulch in early spring in advance of new planting."
Harvest your Compost
Winter is also a great time to harvest your compost! Remove some of that homemade soil enhancer and place it in your garden beds. This will give it a chance to seep into the soil and enrich it throughout the winter. Planting and growing food will be easier in the spring after your soil has had a chance to improve during the winter.
Plan Out the Upcoming Growing Season
Now is the time to determine which plants performed well for you in the last growing season. Are there any new plants you'd like to try in the spring? Are there plants you wouldn't do again? This will require a bit of research. Find out what grows well in your area. Find out which plants complement each other when placed in the same bed. Maximize the potential of your garden by planning it out thoroughly.
Take the time to prep your garden now and reap the benefits come springtime!