Buying a home is a wonderful milestone in a person's life. However, it's no secret that it costs quite a bit of money to complete the process. Make sure you're prepared for additional costs in terms of homeownership by factoring them in to your savings amount and the purchase price of your home.
New Roof 
Roof issues generally go unnoticed until your roof starts leaking. Make sure your inspection includes a thorough review of your roof. If you're past that stage, factor in how much it's going to cost to replace. If the roof is old, see if you can negotiate some kind of credit with your sellers. If it's newer, chances are there is a warranty associated with the new roof install. This is important information to have. A leaky roof can wreak havoc on your new home! Make sure you're prepared for the cost of replacing it should you have to.
Closing Costs
Closing costs are another additional cost of homeownership that many people tend to underestimate. The fact is these fees include things like mortgage interest payments, taxes and insurance escrow payments, lender application fees, legal fees, recording fees paid to the county clerk's office to record the deed, potential real estate tax reimbursements if the seller paid them up front and title insurance. Ask your mortgage broker for an estimated amount for closing costs to get a general idea of how much you'll need to complete your home purchase.
Utilities
Did you know you can get an idea of what your utilities are going to cost before you buy a house? You can ask the seller if they wouldn't mind sharing their monthly utility averages with you. If they're unwilling or unable to do this, ask a friend with a home in the area. Make sure to factor in the age of the house/equipment/appliances as well as the size of the home. Utilities can also range wildly depending on local climate.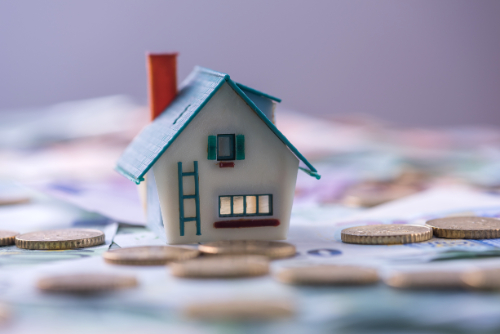 Yard/Lot Expenses
Taking care of your property can be a costly expense. An article written by Jean Chatzky for thebalancemoney.com explains, "Nearly every homeowner has some form of maintenance work to perform on the land their house is on. When buying a home, maintenance is something to consider. Homes with lawns and large lots can require a lot of time and commitment to maintain. The maintenance also comes with the costs of equipment like lawnmowers, weed eaters, chainsaws, wheelbarrows, and even trips to the local landfill to dispose of yard waste—unless your local disposal companies have yard waste collection days you can pay for. The costs for gas, oil, and parts for lawn care equipment can continue to eat away at your savings unless you account for them in your budget."
Extra costs associated with buying and maintaining your home can sneak up on you. Make sure you're prepared for anything that pops up by keeping money in your savings and preparing for unexpected costs.