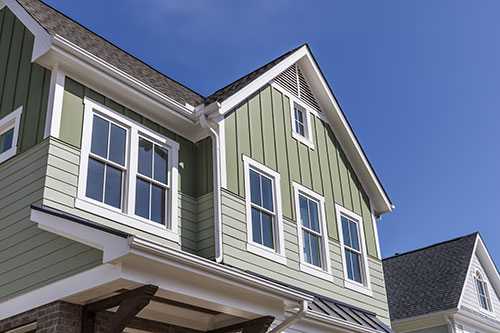 No matter what climate you live in storm windows may be of interest to you. Storm windows provide an additional layer of protection against fierce winters and scorching summers. But the question is, are they worth all the hype? Here are some answers to your questions before you decide whether this investment is right for you.
What are storm windows?
Storm windows are essentially another piece of specially treated glass that can be placed on either side of your existing window. The idea is that it provides an additional layer of protection from the outdoor elements along with added insulation to you home.
Who can benefit from them?
Everyone can benefit from storm windows no matter where they live. These specialty windows work in hot and cold climates. Helping the warm air to stay in the house when it's cold and snowy outside, and the cool air to stay in during the blazing hot summer days. This makes them extremely energy efficient. Many people report lower electric bills because they don't have to run their air conditioner or heater as often because of the great insulation the windows provide.
Can I still use my window?
Depending on the type of storm window style you choose to install, yes you can still open and shut it. Since they do have a seal it makes it great for keeping out unwanted pests like bugs and rodents. They also help to keep your home clearer of dust and debris.
Durability
These windows can provided a little extra piece of mind during an aggressive storm because they offer multi layers. Being double layered helps make storm windows great at reducing noise. They also have a lot of longevity by lasting around ten years on average. They need to be replaced every fifteen to twenty years to ensure they still seal well and can be less expensive than replacing a normal window.
Cost
On average each storm window cost about $100 per window. The labor fee to install the window is of course separate. The average cost of a normal replacement window is between $200-$650 according to the national average.
Disadvantages
Some of the disadvantages include the price point. Storm windows are slightly cheaper than a normal replacement windows material wise, but it takes about an hour on average to install one storm window because the fit has to be just right along with the seal. This can make the cost of labor more than just getting a normal window replaced. The other main concern is the look. Sometimes storm windows can appear dirty if not cleaned semi regularly. If you live in a community with am home owners association, you may want to consider hiring a window washer to keep them looking in tip top shape.
Now you have all the information you need to make a decision on if storm windows are right for you. Another thing to keep in mind is that there are also storm doors available to be installed along with your windows. They offer the same benefits and are a great way to ramp up the security of your front door as they are very hard to kick in or break in through