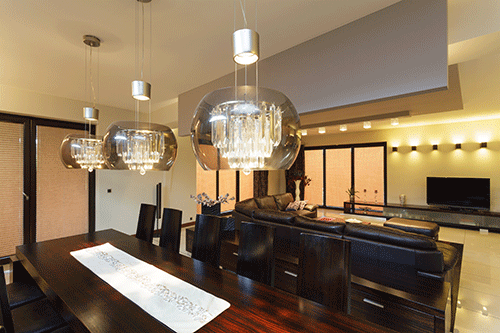 You may find that the lighting in your house has grown stale and out of style. You can only replace the bulbs so many times before it begins to feel like maybe you need to make a bigger change. Throw out that red fur drum-on-a-chain lamp and follow me to the lighting aisle.
Tree Lamp
Led trees aren't just for Christmas anymore. You can make a statement with this 6.5 foot cherry blossom floor lamp for $42. If you're looking for something that emits a smaller bit of light, Pier 1 offers this 20-inch tall table top tree lamp.
Light Focused
Sure, sleeping with a nice breeze is comfy, but gone are the days when we must have ceiling fans in every room in our home. Many times, these functional fixtures require chandelier or candelabra bulbs, that just do not put out a lot of brightness. This can be exceptionally frustrating in offices and kitchens. Ditch the ceiling fans in favor of fixtures that emit more light, and you may find yourself doing a lot of things more easily.
Recessed Lighting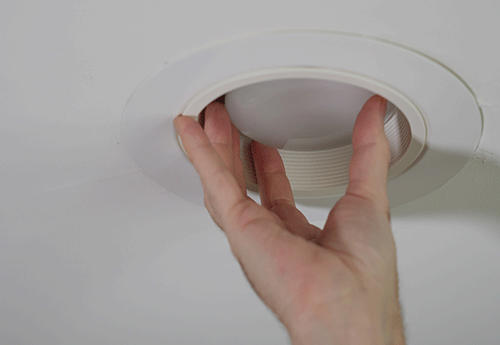 Don't be shy about adding some recessed lighting to a dark area of your home you'd like to brighten. If your existing recessed lighting looks like it was installed last century Lighting Tutor suggests, "all you need to do is replace the trim to something you prefer and most likely also replace the old bulbs to LED. You can purchase the trim kit which also includes the light bulb. These can be replaced in minutes."
Lighten Up
Inspect the bulbs currently in your fittings. Are you using the highest wattage recommended in your fixtures? If the sticker on the inside of your light says you can use up to a 75-watt bulb, then use that or the equivalent in each socket. It will make a huge difference. At first the lighting may seem harsh, but your eyes will adjust within a day.
Smart Bulbs
Are you making the most out of your smart home, or are you still using your hands to turn the lights on and off, like a sucker? Smart bulbs are a great addition to any smart home. It's a hands-free way to illuminate your foyer when you get home, or darken the bedroom, sans a clapper. These Philips bulbs work with Amazon Alexa or Google Home and a 4 pack retails for $50. You don't have to download a bridge or extra app to begin using the bulbs.
Any home can be updated, by simply updating the lighting.